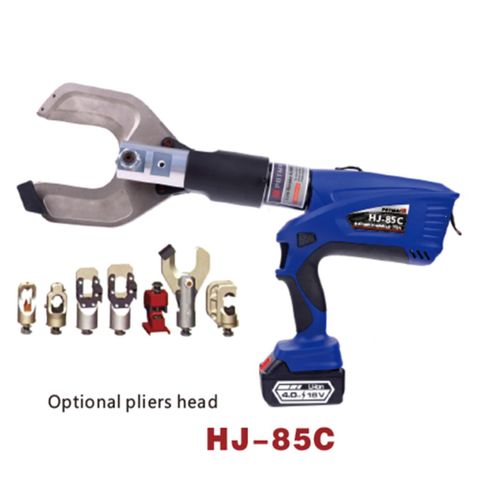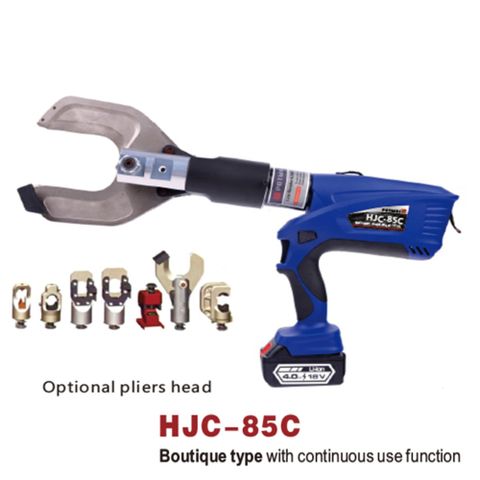 Battery Hydraulic Cable Cutter HJ-85C/HJC-85C
Micro computer control system-automatically detect the pressure when it is crimping, with double safety protect.
The tool equipped with a double piston pump which characterized by a fast approach towards the connecting material and transfer to high pressure automatically by slow crimping. If a deviation from the set operation pressure or low battery charges is Identified, an acoustic signal sounds and a red display flashes.
One key control-press the trigger to start working, half lossing the trigger means stop forcing pressure, loosing fully means piston Return to the original position.
A Temperature sensor makes the tool stop working automatically, when the temperature over 60℃ under long time working, the fault signal sounds, it means the tool can not continue work until the temperature reduced to the normal.
Continuous cutting When the one-time continuous cutting occurs, the blade does not need toreturn to the original position and press the switch again to keep cutting. You can set small cable cutting and continuous cutting with 3 memory functions.
Find Nearby Companies
Zoom in to view more information