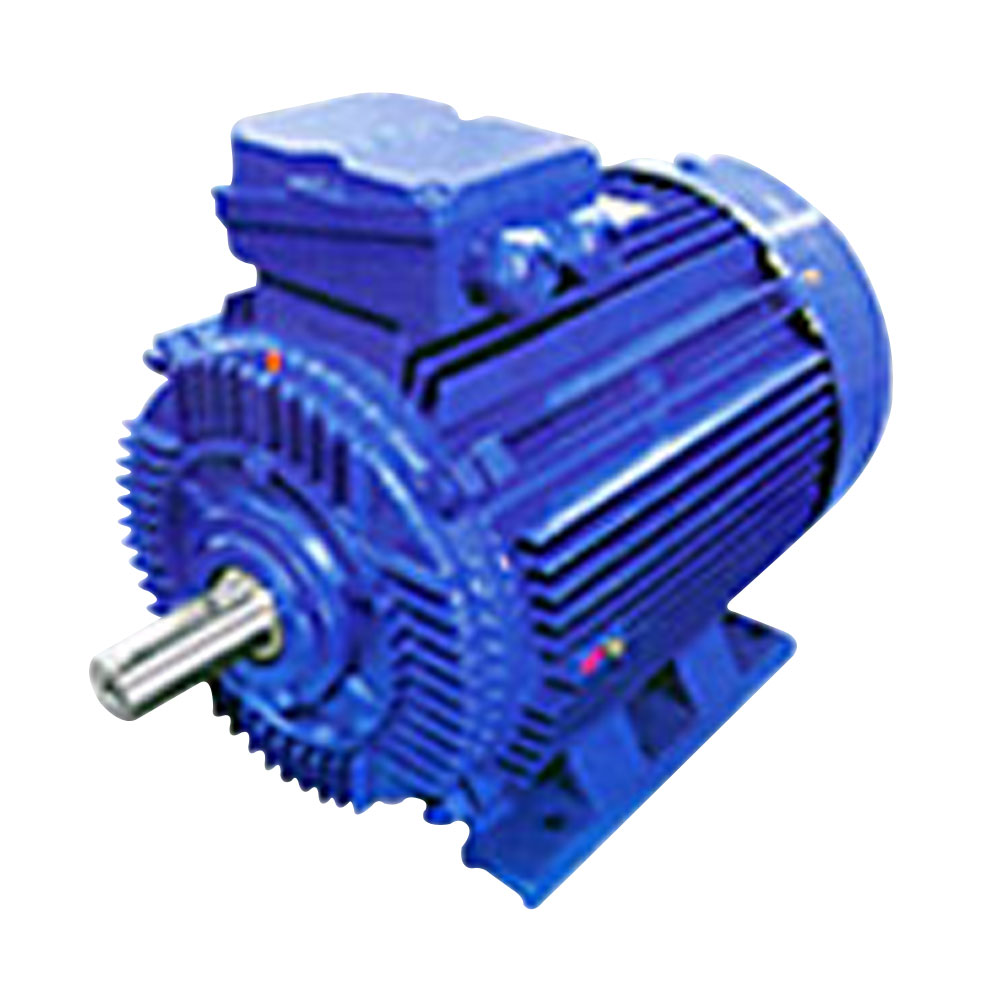 EMM General Purpose Squirrel Cage Motors
EMM series general purpose three phase squirrel cage motors are manufactured to High Efficiency (EFF 2) and starting torque coupled with standard features.
The standard features include protection degree in IP55, insulation class F, TEFC (totally enclose fan cool), low noise (test at load), optimized structure and artistic outline. The EMM general purpose motors comes in both aluminium frames (56-180) and cast iron frames (71-500).
It's cooling method is IC411 and the rated output and mounting dimension fully conformed to the IEC standard and DIN 42673. The EMM series cast iron motors are suitable for driving various kinds of machines or equipment's without special requirements. They are rated at 380-415V, 50Hz, Y-connection for motors up to 3kw, Δ-connection for 4kw and above. The S1 duty operating condition is not more than 40°C ambient temperature and not exceeding 1,000 meters height above sea level. All bearings installed in our motors are either SKF, FAG, NSK or NTN.
Find Nearby Companies
Zoom in to view more information