Google Launches Project 'Magi' to Develop AI-Powered Search Engine
---
The search engine giant Google is working on a new project under the code name "Magi" to combat competition from AI-backed search engines such as Microsoft's Bing. Google currently holds over 90% of the search market, while Microsoft aims to earn $2 billion with each 1% increase in market share. Microsoft's Bing search has seen a 25% growth in monthly page visits due to the integration of ChatGPT and GPT-4, which enhances prompt requests per user, model efficiency, user experience, and search results. To meet this competition, Google is developing an AI-powered search engine that will provide users with a personalized experience by predicting their requirements.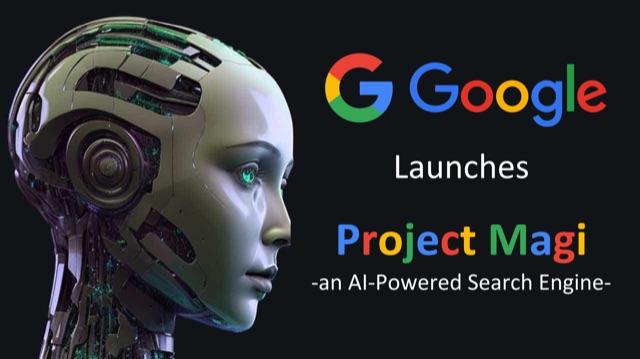 New AI-Powered Search Tools from Google
According to The New York Times, Google's new AI-powered search tools will be released next month, with even more features coming in the fall. Initially, the new features will be available exclusively in the US and released to a maximum of one million users. While it still needs to be determined what the new tools will offer, they will likely build on the conversational premise of Google's experimental Bard chatbot. The new search tools are being developed under the code name "Magi" and are part of Google's efforts to combat competition from new systems like Microsoft's Bing chatbot and OpenAI's ChatGPT.