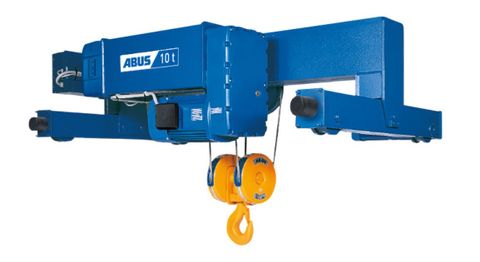 ABUS-Germany Hoist (Type D - Standard Crab Unit)
A compact designed crab unit for the medium load capacity range, with articulated end carriage joints ensuring positive contact of all four wheels with the track, with two direct drive cross travel motors. Load capacity range : 1T to 63T.
Designed for medium operating load range.
Linking with joint profile beams ensures even contact of four wheels with rails.
02 direct drive motors to the wheel.
Load area from 1T to 63T.
Find Nearby Companies
Zoom in to view more information